There are a lot of human beings in the hospital who like to hang their stethoscope around their neck, office hour...lunch break...after office hour, the stethoscopes are always in the right position. They do carry bags, some of them do wear white coats with big pockets....but why do they want to position their tools around their neck?
The answer is easy. What comes into your mind when a human being hang a stethoscope around his/her neck?
DOCTOR!
Yes, the formula is easy: HUman being + stethoscope (+/- white coat) = Doctor
They want to tell others that, " HEy! ! All of YOU! Look at me! I'm a doctor! I'm a doctor! "
So, why do you need to waste your 5 precious years in a medical school?
Try out this "Instant Doctor" !!!
Human + stethoscope (+/- white coat) = Doctor
YOU CAN BE A DOCTOR IN JUST 3 MINUTES!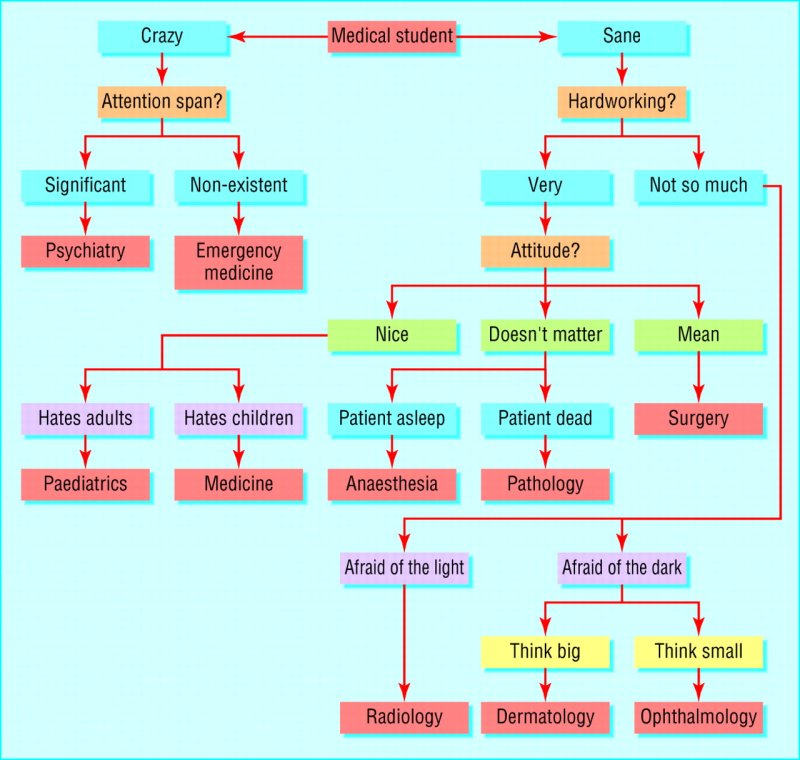 This picture is all about specialty in medicine field..for those interested to become a doctor or medical students right now, you can refer this picture. Good Luck!!!..(- -,)y